MQM Budapest
Live-Action Production & Consulting Services
Ivan Gulas, who was born in Hungary, and MirageQuest Media have been actively involved with entertainment productions in Hungary for over a decade. MQM's office in Budapest enjoys longstanding and established relationships with Hungary's leading producers, talent, studios, and the full spectrum of production and post production services in Hungary and Romania.
This seamless connection between MQM's Los Angeles offices and resources in Budapest offers a service to its production partners and service clients of local convenience and security, with the competitive advantages offered by productions in Hungary.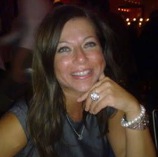 Dr. Krisztina Endrényi
Dr. Krisztina Endrényi is the Managing Director of MirageQuest Media's office in Budapest, Hungary. She is an entertainment attorney and member of the Copyright Experts Board of Hungary and the Hungarian Copyright Forum. Dr. Endrényi has served as legal counsel of MAFILM Inc. (the largest and oldest film studio in Hungary) and the Hungarian Motion Picture Public Foundation. Since the opening of her law firm, Endrényi Law Office (Budapest Bar Association) in 2000, she has rendered legal services to more than 80 feature films, shorts, and documentaries produced/co-produced in Hungary.
Dr. Endrényi is also the former Director of two Hungarian television networks, Filmmuzeum, and PaxTV and has also participated extensively in film and TV productions and Co-Productions. Currently, she is an Executive Producer on the sequel to the highly popular Hungarian feature film, 'SOS Love', and the MirageQuest Media's remake in English of the award-winning Hungarian feature film, 'Happy Birthday' (MQM/Laurinfilm Production).
In addition to spearheading MQM's production, co-production and production service relationships in Hungary, Endrényi Law Office is available to provide direct services, including:
Full Legal Advice and Representation
Assistance in Obtaining Tax Credits
All Aspects Film/TV Production ans Copyrights
Contact: krisztina@miragequest.com or
Dr. Endrényi Krisztina, Attorney at Law
Endrényi Law Office
++ 36 20 9 555789
endrenyi@endrenyioffice.hu
skype: endrenyi
MQM Budapest Productions and Co-Productions
MQM Budapest Services
Comprehensive and Turn-Key Production Services for 2D and Stereo 3D Live Action film and TV Productions and complete post-production services.
Consulting services on the spectrum of production related needs, including tax incentives and Co-Production opportunities with Hungarian and other EU production entities.