MQM China
Animation, Live-Action Production & Consulting Service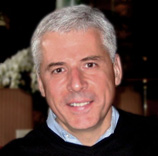 Mark Byers, Managing Director/Partner
Mark Byers has Produced and/or Directed numerous independent feature motion pictures (Deception, The Treatment, Dream Parlor, Criminal Act), written 28 feature screenplays (Watch the Skies, China Knight, Slow Boat to China), and written and produced numerous television programs and specials (The Price of Freedom, Home Base, Hands of Mercy, More than the Music).
Byers made his name in Asian co-production circles with the critically acclaimed box office success, Gua Sha, and the hit Hong Kong actioner Dragon Squad, and has followed those with an international mix of both live-action and animated projects. Byers has been actively involved in setting up international co-production relationships with partners in China, Hong Kong, Korea, and Southeast Asia.
Byers has long been involved in the Asian animation industry, with a special focus on China, participating in animated films, television series, and new media, and developing animation projects with major directors and studios.
Contact: mark@miragequest.com
MQM China Productions and Co-Productions
MQM China Services
Primary contact for both inquiries and ongoing service contracts, for all US based clients, is handled personally by Mark Byers. His extensive experience in all aspects of production in Los Angeles, coupled with his intimate familiarity with the Asian production community, gained though years as a Beijing and Singapore based producer (and resident) enables MQM to offer its' clients significant competitive advantages with regard to desired quality, sensibilities, and budgets. MQM China Service Division is also well positioned to identify potential co-production and or funding relationships, be it its' own Production Division or others, and MQM China enjoys a close working relationship within Asia.
2D and 3D Animation (ranging from 3D theatrical to webisodes)
Concept Art Design and Development Service
2D to 3D conversion
Comic and Children Book Publication
Full spectrum of Consulting Services, including Co-Production and Funding relationships.
Animation
Creation/Development/Production/Co-Production
Feature and Series
We have been on the ground in China since 1999, developing, producing, and distributing animated products, giving us the unique edge of a first-hand, long-term knowledge of the Chinese animation industry.
Whether you are looking for creative collaborators, investment and production partners, or simply seeking low-cost high-quality outsourcing, MQM brings personal relationships and direct experience that will seal the deal.
Live Action
Production/Co-Production
Feature and Series
Producing film in China is unlike working in any other country in the world, with unique challenges of government restrictions, language and cultural differences, andn a profoundly different approach to basic business practices.
The relationships and partnerships we have forged at the highest levels of the industry and government pave the way for successful collaborations, whether it's a straight production, Assisted Co-Production, or an Official Co-Production.
Consulting
Producing in China/Co-Production and Co-Finance/Distribution in China
A wise man once said, "Experience is the best teacher, but the tuition is less if you can get it second-hand." You have questions. We have answers gained from years of creating, producing, and distributing in China.
We have gone through it all so that you don't have to. Our experience will help you jump to the front of the queue, and get your project on its legs.
Animation Gallery